Thank you for visiting our site.
For flights and trips bookings to the Kingdom of Bhutan, please visit the following websites.
---
Bhutan Travelog - Bhutan Travel Guide Book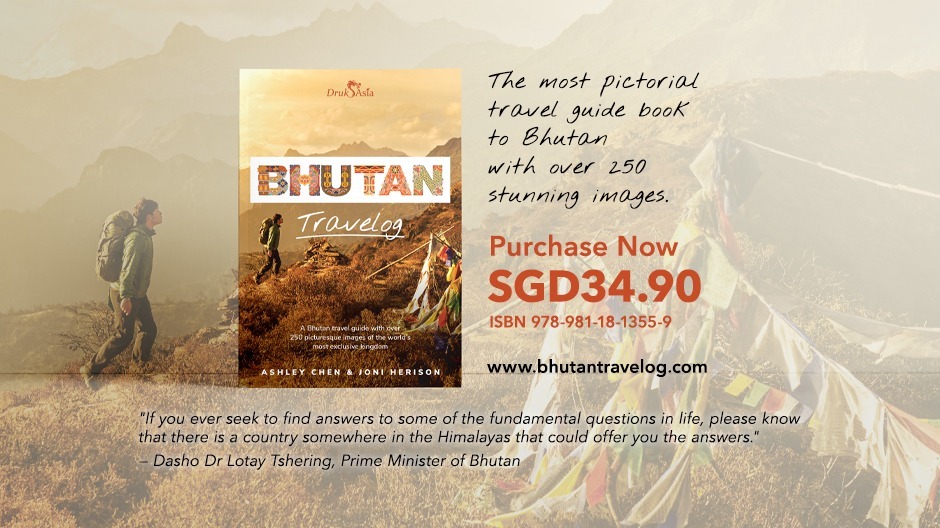 The most pictorial travel guide book to Bhutan. With over 250 stunning images of the most exclusive Kingdom in the world.
Written by two individuals who have a deep affinity for the Kingdom and have travelled to Bhutan for over thirty times collectively.
9 exclusive first-hand experiences shared by diverse travellers
Bhutanese cuisine, culture and identity
Important travel tips
Top attractions in Bhutan
Most popular trekking routes
and many more
Want to know more about Bhutan?